Originally posted by MoneyMetals.com here:
https://www.moneymetals.com/news/2016/06/06/false-unemployment-stats-000876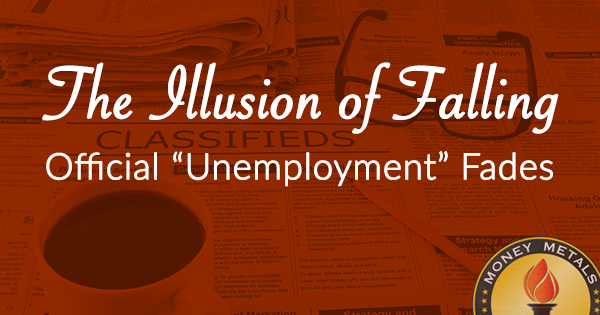 Friday's employment report featured the headline unemployment rate falling from 5.0% to 4.7% – which is a huge move lower. About the only encouraging aspect of the report is that markets largely ignored the fantasy headline for a change and focused on the ugly details. Nearly everyone acknowledged the report as bad news and markets reacted accordingly.