Originally posted by MoneyMetals.com here:
https://www.moneymetals.com/news/2016/06/15/rush-to-gold-000880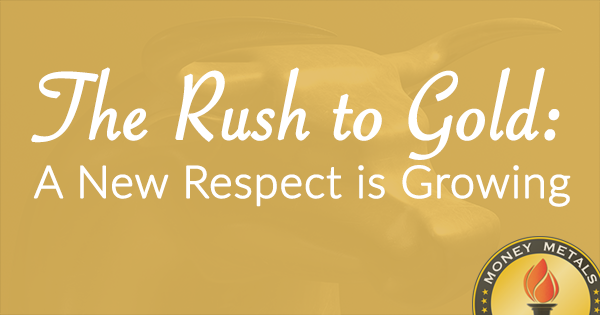 You didn't come here today for bad news. There's plenty of that everywhere you look, and even where you don't look. So here's the good news. A new rush to gold has begun. To see where we're headed, let's first see where we've been.