Originally posted by MoneyMetals.com here:
https://www.moneymetals.com/news/2015/12/21/republicans-betray-sound-money-000802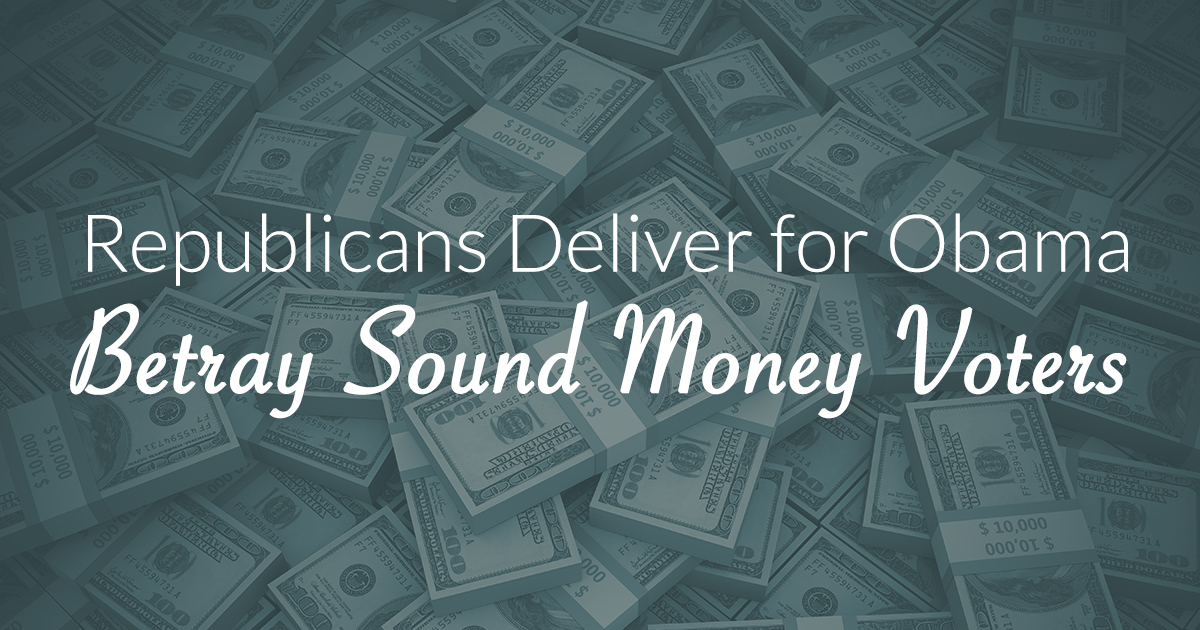 Republican leaders in Congress worked amicably with House and Senate Democrats as well as President Obama to pass last week's $1.15 trillion spending bill. They congratulated one another on putting aside the rancor and partisanship that characterized spending debates in recent years. Leadership on the Democrat side actually gloated.