Originally posted by MoneyMetals.com here:
https://www.moneymetals.com/news/2016/05/23/northwest-territorial-mint-scandal-000870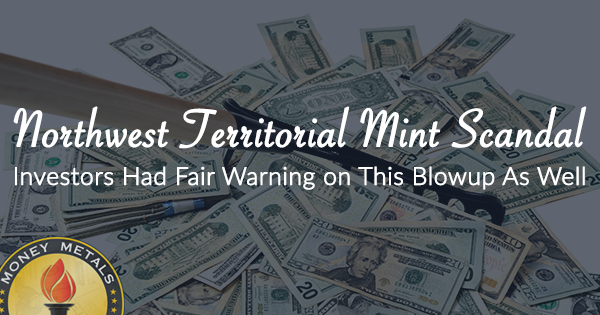 The news unfortunately just keeps getting worse for customers and creditors of Northwest Territorial Mint. The prominent bullion dealer located near Seattle, Washington filed for bankruptcy court protection at the end of March. The losses of customers who never received delivery of orders plus the losses of other creditors could be as high as $50 million, according to news reports.