Originally posted by MoneyMetals.com here:
https://www.moneymetals.com/news/2016/05/03/insider-spring-000861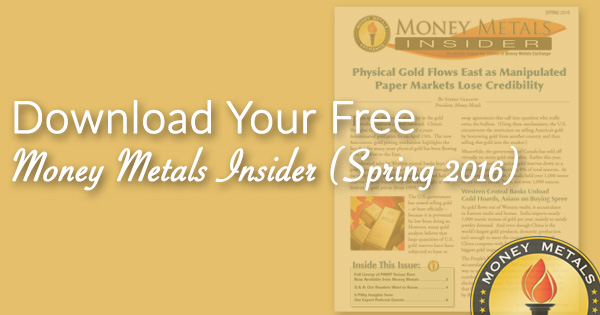 Wow, it's been an exciting year in the precious metals markets so far! I'm sure you've seen the big moves up in all the metals and the recent confirmation of a new bull market on the heels of the frustrating cyclical bear market of the past 5 years. We expect this new uptrend will eventually take gold and silver above the 2011 highs as the long-term secular bull market in the monetary metals resumes.