Originally posted by MoneyMetals.com here:
https://www.moneymetals.com/news/2016/07/18/bullion-wall-of-worry-000899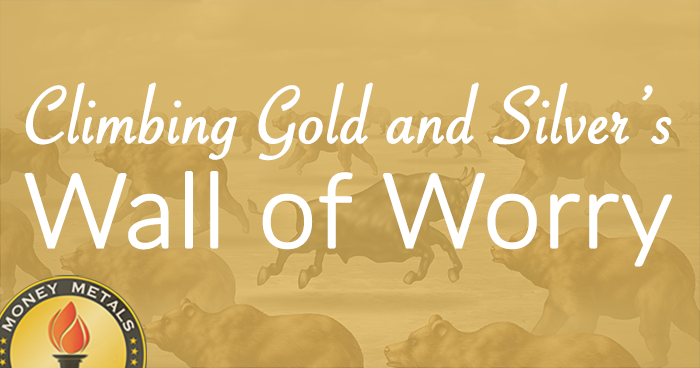 Confidence is slippery, even when you are a metals investor sitting atop the best performing assets of 2016. It doesn't help when 4 years of a miserable bear market remains fresh in our memories. Any weakness in prices and it can feel like markets are getting ready to plunge right back to $13 silver and $1,000 gold.