Originally posted by MoneyMetals.com here:
https://www.moneymetals.com/news/2016/06/27/brexit-aftermath-gold-silver-000888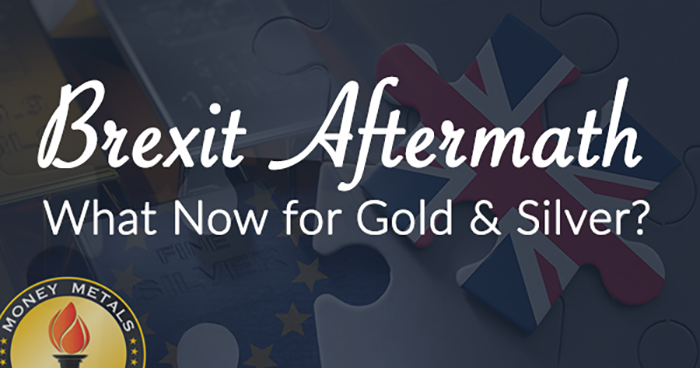 British voters rocked financial markets overnight Thursday and throughout Friday by deciding to exit the European Union. Few expected the outcome as polling and odds-makers both got it wrong. Now traders, most of whom were positioned exactly wrong, are wondering what the fallout will be in the days ahead.