Originally posted by MoneyMetals.com here:
https://www.moneymetals.com/news/2016/04/06/gold-silver-experts-000850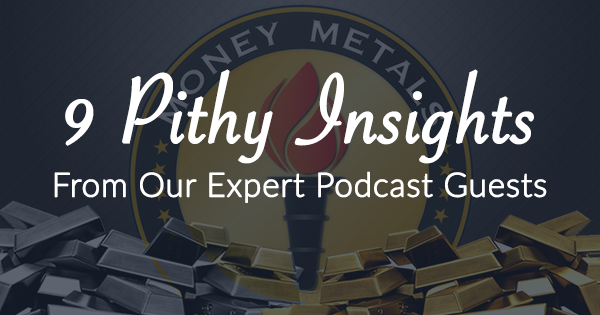 Each Friday, Money Metals Director Mike Gleason hosts a freewheeling discussion with a leading expert of interest to our customers and readers. Subscribe to these fascinating podcasts for free on I-Tunes or or listen to the audio or read the transcripts at MoneyMetals.com/podcasts. Weekly Market Wrap Podcast: Listen Now! > Here are some pithy insights from recent podcasts...